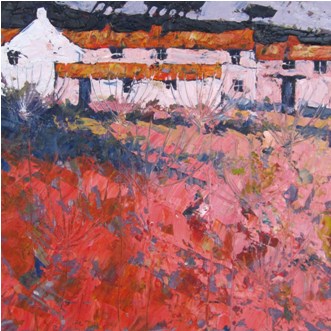 2011 Christmas Show
29th November-3rd December 2011
Private View 29th November 2011, 6pm-9pm

Tue-Fri, 10.30am-7pm, Sat 10.30am-5.30pm

A&D Gallery, 51 Chiltern Street, Marylebone, London, W1U 6LY
For our 3rd Christmas Show we returned to the A&D Gallery in Marylebone. The show featured recent paintings by seven artists from West Cornwall, Ben Catt, Neil Davies, John Piper, Simon Pooley, Michael Praed, Terry Whybrow and Vincent Wilson, and ceramics by Lincoln Kirby Bell.
An e-brochure is available here. Below you can see some of the paintings and ceramics we exhibited in the show.
Ben Catt
Autumn
acrylic on canvas
20in x 20in
£400

Night Sea
acrylic on canvas
20in x 20in


Sold



Neil Davies
Lincoln Kirby Bell
Skip to John Piper's paintings&nbsp&nbsp&nbsp&nbsp
We'll have a wide range of Lincoln's smaller pieces of work at the show.
John Piper
Simon Pooley
Michael Praed
Terry Whybrow
Skip to Vincent Wilson's paintings&nbsp&nbsp&nbsp&nbsp
Vincent Wilson
Back to top&nbsp&nbsp&nbsp&nbsp