Newsletter #19, August 2018
Over the August bank holiday there's been a flurry of emails and activity from the various art fair organisers - the autumn season is suddenly upon us.
I spent last week down in Cornwall making my own plans: visiting various artists and collecting some new work. Press reports regarding the number of visitors to the county this summer were certainly accurate. St Ives was busier than ever and the journey home took an age. But it was definitely a worthwhile trip as I bought back some fantastic new paintings by Ella Carty, Michael Praed, and Terry Whybrow.
Sadly there's no Bristol Affordable Art Fair this year. Hopefully that will return in 2019. Instead the season kicks off with the Cambridge Art Fair in late September. Following that we'll follow our now well-trodden paths to AAF Battersea and to the Edinburgh Art Fair, with a show in Marylebone in between.
There are details of the new paintings below. I'll be adding more to the website over the next few weeks. Please keep an eye on this page where I post recent additions to the site. I'll also endeavour to post some highlights on social media. Hopefully I'll see you in person at one of the fairs or exhibitions.
Best wishes,
Matt
I was delighted by the response to Ella's paintings when exhibiting them for the first time earlier this year. They were very well received wherever they were shown.
Ella's been working hard over the summer but managed to fit in a trip to St Agnes on Scilly, where the crystal-clear sea provided inspiration for a new series of paintings based largely on seaweed and sea creatures. The influence is easy to see despite the abstract nature of the paintings, while the links to Ella's earlier body of work is also clear.
You can see all of Ella's new paintings here.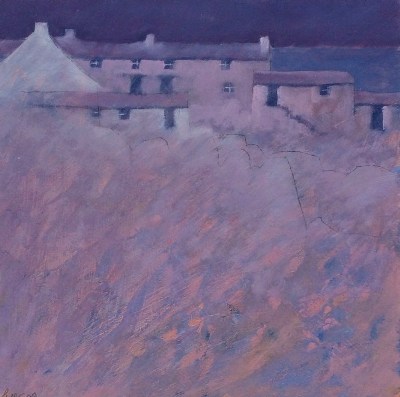 The Cambridge Fair has a new September slot this year as well as a new venue - the Quy Mill Hotel - which will hopefully mean I no longer need to carry all the artwork up and down the lift in the local multi-storey car park! It seems that many of the previous years' exhibitors are returning so it promises to be another excellent fair.
One advantage of the new venue is that there's more space. My stand will be double the size which means more room to show paintings by several of my regular artists. There's a Private View on the evening of the 27th and a Late View on the Friday, details here. If you'd like tickets for the fair please give me a shout.
It's always a pleasure to visit Michael and to browse through his recently completed paintings. Despite having painted incessantly for 60 years he's invariably trying something new and his studio is always full of sketches and paintings at various stages of completion. This time there were several landscapes on the easels, harking back to Michael's sweeping moorlands of the 1970s. None of these were finished yet - they're for another time.
I'd already chosen the paintings I wanted when I spotted Morning harbour (left), still drying in a corner of the studio. I had to have it. To me it has everything I look for in one of Michael's paintings, the draughtsmanship, the focus on the geometric shapes of the harbour, the stillness of the atmosphere, and the subtle reflections in the water. This, and all the other paintings can be seen here.
Terry Whybrow lives right in the heart of St Ives so visiting him by car in summer is something of a trial. Fortunately his paintings are light so this year I collected them using a much more pleasant route - the park and ride from St Erth.
Despite being a couple of months short of his 86th birthday, Terry is still painting every day without fail. His recent paintings are a continuation of the new approach he introduced overnight a couple of years ago. Painting 185 is a personal favourite, both for the subtle tones and the carefull balanced composition. Another is Painting 17 which you can see here.
I refrained from adding to the deluge of emails you'll have received back in May regarding Data Protection. That's not to say we don't take it seriously. Everybody on my mailing list has either actively signed up for emails or expressed a serious intention of buying some artwork from me. I therefore took the liberty, under the Government's soft opt-in rules, of keeping you on my mailing list after the introduction of the new regulations.
We will never share your details with anybody nor pass them on to a third party. Our privacy policy, which explains what information we keep, can be found here. Should you no longer wish to receive my mailings you can unsubscribe using the link at the bottom of this email, via our website, or simply by sending me an email.
27th-30th September - Cambridge City Art Fair
18th-21st October - Affordable Art Fair, Battersea
6th-10th November - 10th Annual Winter Show, London
23rd-25th November - Edinburgh Art Fair
If you see something on our website that you'd like to take a closer look at in person, please give us a shout. You can come and visit us in Spitalfields to view the work or, if practical, I can bring it to you instead.
www.elevenandahalf.com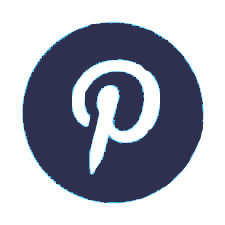 www.elevenandahalf.com