Newsletter #20, March 2019
We're now just a day away from the opening of our first show of the year. Praed & Piper, a collaboration with The Darryl Nantais Gallery in Linton, begins with a Private View tomorrow night. I've been neighbours with Karl, the gallery owner, at various art fairs around the country but this is our first project together. It'll be very interesting to see what his customers make of Cornish art.
In April the art fair season begins in earnest. We'll be back at the Fresh: Art Fair at Cheltenham Racecourse for a second year and following that we'll be on Hampstead Heath for the Affordable Art Fair there. I've started to receive new work for that - you can see some of Terry Whybrow's latest paintings through the link below.
I'll be putting the new paintings, sculptures and ceramics on the website over the next 2-3 weeks. Please keep an eye on this page where I post recent additions to the site. Hopefully I'll see you at one of the fairs or exhibitions.
Best wishes,
Matt
We are delighted to present Praed & Piper, an exhibition of recent paintings by two of Cornwall's foremost contemporary artists. Michael Praed and John Piper's careers have followed similar paths for over 40 years. They were art teachers together in Penzance, initially at Lescudjack School and later at Humphrey Davy School. Both gave up teaching in the mid-1990s to take up painting full-time and each developed a strong following: Michael for his studies of the harbours of West Cornwall; John for his landscapes of the Penwith peninsula. Throughout this time they have been, and remain, very close friends. They are regular visitors to each other's studio and are both key members of the Penwith Gallery in St Ives, the prestigious collective established by Barbara Hepworth and Ben Nicholson.
You can view all the paintings here. We hope you'll be able to join us for the first Private View tomorrow evening.
It's always a pleasure to receive new paintings from Terry and the latest 3 were no exception. They arrived last week and are all in the style he adopted almost overnight a couple of years ago: half of the painting being in outline only. It's been a very successful shift, adding a very contemporary twist to his work.
The three new paintings (188, 79, and 3010) can all be seen here along with other recent work. A personal favourite is Painting 3010, right. It's simple, but perfectly balanced and composed and, as with all of Terry's paintings, has a supremely serene quality. I could stare at it for hours!
It's no easy task to set up and establish a new art fair, but the organisers of the Fresh: Art Fair in Cheltenham have done exactly that over the last two years. Last year's event was a great success, enjoyed by visitors and exhibitors alike. It's in an excellent venue, was well attended, and had a fantastic range of art on show from around the country and beyond.
I'll be in the same place as last year, showing a selection of recent paintings by Ben Catt, Neil Davies, John Piper, Michael Praed, Iona Sanders, Elaine Turnbull, Jenny Woodhouse and Terry Whybrow as well as sculpture by Chris Buck and ceramics by Colin Caffell. I'll be sending tickets to anyone who lives in the Cheltenham area but if you live further afield and want to visit, please let me know asap. More details here.
The Affordable Art Fair on Hampstead Heath is always a favourite. It's an amazing location with an incredible venue in which to exhibit paintings - an enormous marquee set up on the Old Fairground Site on the southern edge of the Heath. Now in its eighth year, the fair attracts galleries from all over the world, and visitors from across the UK. Well worth a visit.
I'll be in Cornwall over Easter collecting work for the fair. All of my artists have been hard at work over the winter months. As ever it'll be fascinating to see the results of their labours. You can find details of the Hampstead Fair here. Our tickets haven't arrived yet but if you'd like one please give me a shout.
15th March-13th April - Praed & Piper, Linton
26th-28th April - Fresh: Art Fair, Cheltenham
9th-12th May - Affordable Art Fair, Hampstead
20th-22nd September - Fresh Art Fair, Ascot TBC
17th-20th October - Affordable Art Fair, Battersea
TBD November - 11th Annual Winter Show, London
TBD November - Edinburgh Art Fair
If you see something on our website that you'd like to take a closer look at in person, please give us a shout. You can come and visit us in Spitalfields to view the work or, if practical, I can bring it to you instead.
www.elevenandahalf.com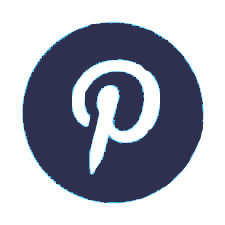 www.elevenandahalf.com